How to Cut Water Use in the Office
Environmental concerns have become big news in the last 20 years. In the 1990s the world was waking up to problems with climate change and overconsumption and now it's a major concern for everyone. As with individuals, businesses are under increasing pressure to modify their behaviour in a number of key areas. What can a company do to reduce its water consumption in a drive to improve sustainability?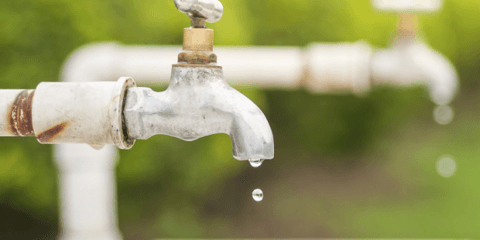 Why cut water use in the office?
It is now vital for businesses to demonstrate a commitment to sustainability. Consumers and partners now expect businesses to have a base-line of environmentally conscious behaviour and may well choose to buy elsewhere if an organisation cannot demonstrate simple activities designed to reduce ecological impact.
Additionally business by its very nature is always becoming more competitive and reducing overall costs in the business frees up resources that can be diverted elsewhere. The world has a finite amount of drinkable water, but conserve it well and you'll reap the below benefits.
Water reduction can play a role in helping streamline your business and driving cost efficiency.
Ecological impact of your business will be reduced, minimising the effects of drought and water shortages.
It helps prevent larger scale problems, not only in your local area, but globally, preventing food shortages, cost of living increases and political conflict.
Customers may be more inclined to use your product or service if they know your business is making strides in reducing its carbon footprint.
Basic considerations
When implementing a drive to reduce the amount of water use in the office, it is important to perform some basic checks on your water use. Knowing where the weak points are in your system will help you form a plan of action to make changes. Some of the basic points to consider are as follows:
Selecting a water officer – put someone in charge of monitoring water use. This individual can check that taps are not leaking and that heating systems are turned off at night. This enables your business to know where there is potential savings to be had.
Water efficiency of products – when the office chooses to invest in a new product, why not check how much water is used in its production and any consumables that it might need? Also it could be worth checking that all the pipes in the office are properly lagged.
Educate your staff – set aside regular sessions every few months to ensure that your workforce understand the importance of water saving activities, as well as to ask them for help, support and ideas that could be used in the business to reduce consumption.
Water meters – regular checks can be a key factor in monitoring the water use in the office. Use the meter to set reduction targets in the office and let everyone know what kind of progress is being made. Your water officer could be in charge of monitoring the meter and sending regular updates.
Action Points
Some of the actions you can take in addition to the checks on your premises include the following:
Install low flow toilets – the largest amount of water use in the office is attributable to the toilet which can use in excess of 30 litres per flush if they are older models. Water efficient toilets, especially those with the capacity to perform dual flushes can use around 25% of this amount. Waterless urinals can also be an option, removing the need for water altogether for men's toilets.
Use tap spray attachments – using tap sprinklers can dramatically reduce the amount of water used every time a tap is turned on by mixing it with air.
Regularly replace the seals and washers on taps – you may be surprised to find out how much water is regularly lost through dripping taps, which can run into several litres overnight. Ensure that taps stay off when they are turned off by periodically installing new washers and seals.
Signs – put signs up wherever taps are being used to remind workers to turn off taps and use the dual flush systems you have put in the toilets.
Cleaning – select an outsource cleaning company that is committed to using less water in their role. Sweeping and vacuum cleaners are preferable to mops and buckets and with regular cleaning, you can avoid needing to pressure wash areas every few months.
Recycle water – use a sump or a water collection butt that can be used to store the water caught from the guttering and roof of your building. This can then be used to water the grass, bushes and trees in your office grounds in the summer, cutting down on hosepipe use. This can also be cycled straight through to be used for toilets in some instances.
How can ISO 14001 play a part?
By implementing an environmental management system in your office, it is possible to create a process for continual improvement. Certification allows you to set your own targets to become a more environmentally friendly operation, which means you can choose the criteria for success.
This will allow you to create processes to reduce water use amongst other drives in the workplace, such as reducing power use and using more ecologically sound sources of consumables.
Achieving international standard ISO 14001 for your environmental processes will strengthen your company's values, reduce running costs and wastage, as well as increase customer trust.
As with all environmentally conscious activities we all have a part to play in the future of the planet. It is too easy to question what good a single person or business can do in the face of environmental decline of the planet, but if we all contribute to the reduction in the use of valuable commodities then real change is achievable.
Consider that only 25 years ago one of the biggest concerns was the hole in the ozone layer and with strong action to stop the use of CFCs we have now managed to repair the damage to the outer atmosphere. It is amazing to think what might be possible if we all pull together.
---
To find out more about how ISO 14001 can benefit your business, call our award-winning team on 0800 404 7007.