What is safety schemes in procurement (SSIP)? SSIP Explained
What is safety schemes in procurement (SSIP) has been brought to the forefront of many business conversations by the advent of PAS 91. What is the purpose of the scheme and how can you achieve accreditation?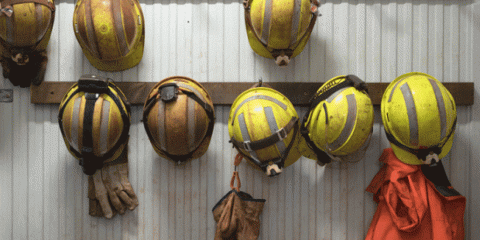 What is SSIP?
Following discussions between several important health and safety organisations, including CHAS, NHBC, Exor and Constructionline the SSIP forum was born. It was created as an umbrella organisation that facilitates mutual understanding and recognition between different health and safety schemes to ensure uniformity.
One of the most important functions of the SSIP forum is to advise procurement teams on how to interpret different health and safety standards in the UK and whether they are meeting the requirements for both preferred supplier lists and individual contracts.
This process streamlines the tender process for both buyers, helping them create a more cost-effective process of identifying suitable suppliers, and companies, by providing automatic prequalification for contracts within their sector and capabilities.
How does SSIP relate to ISO 45001?
The assessment criteria used by SSIP is based on a demonstration of compliance with construction regulations. However, the methodology and central criteria can be abstracted and applied in the general sense to all kinds of business. It essentially reviews a company's abilities to handle risk.
The SSIP criteria is aligned with the ISO 45001 standard and provided that an SSIP trained Auditor undertakes the third party audit, recognition is automatic. It is therefore vital that if you are approaching SSIP through ISO 45001 that you let your advisory consultants know prior to commencing the work necessary to achieve the standard.
What are the benefits of becoming SSIP registered?
Standards offer more than simply ensuring that your company meets the mandatory rules for its sector. They streamline the procurement process for buyers, confirming that suppliers meet the minimum required levels stipulated in the contract. SSIP brings together all the health and safety standards, opening up many opportunities that may have previously been unavailable to your company.
SSIP registration is a key indicator that your company can demonstrate high levels of health and safety management. It shows an ongoing commitment to best practice within the work environment and the required levels of protection for your staff and contractors. As this sector is now more regulated than ever before, SSIP is the simple way to prove that your company takes this matter very seriously.
Once your business is registered with SSIP you will automatically speed up registration with pre-qualification portals such as Altius, CHAS, Constructionline, Exor and Safecontractor. Larger organisations also require strong proof of adherence to health and safety protocols when considering bids for tenders. Registration puts your company ahead of your rivals who cannot demonstrate similar proof.  
A commercial commitment
Effective health and safety policies are about more than simply pre-qualifying your business for large commercial tenders. By having a strong commitment to the care of your employees you can make your company a much more attractive place for leading industry talent and of course, preventing breakages and employing safer practice is a main driver of efficiency.
It's important to remember that there's a real world implication to standards that is beyond mere regulation and adherence to good practice. And with the implementation of ISO 45001, you build processes into your business that work to adopt future changes and new legislation. The advantages in today's increasingly competitive marketplace should make this certification attractive to any business that's serious about growth.
How can we help with SSIP?
As the ISO 45001 standard is recognised by SSIP by achieving certification in this world-renowned health and safety standard you can automatically satisfy the requirements for registration. This allows you to register on the SSIP database.
It is also worth noting that the British Assessment Bureau is fully UKAS accredited. This means that your ISO 45001 certification is fully recognised and officially stamped to prequalify you for all contracts including PAS-91. There is no better way to demonstrate a solid adherence to correct and efficient health and safety protocols within the SSIP framework.
Applications for SSIP
For more information on becoming ISO 45001 certified and SSIP registered, contact us – free of charge – on 0800 404 7007 or use our contact form.